Product Overview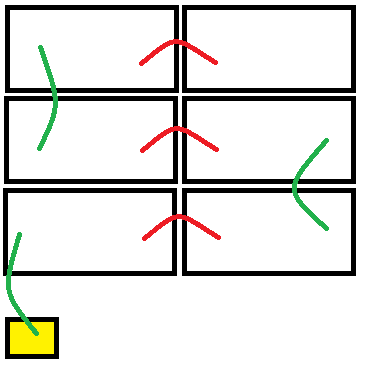 This is a 15 inch panel wire that is used to make the jump between panels if you are using a zig-zag configuration, or if you need a little extra cable to get from your controlling mechanism to the first panel in a daisy chain.
A typical use case scenario is pictured here as a depiction of 6 panels being daisy chained and zig-zagged off of one port of an Octoscroller or Pi Hat. The red lines represent the short wires that are included with each panel purchase. The green lines represent this product. They allow you to jump from one long run to another.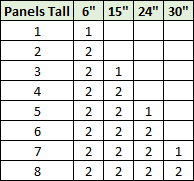 If you are building a bigger panel, and every row is making a home run, the following chart tells you what additional cables you will need to make a jump from a computer or controller located at the center vertical height of your panel to each of the panel rows.
For help building out a panel, please take a look our Matrix Buildout Configurator and Calculator. It will create a plug and play solution for building a panel to your specifications.
Product Specifications
Length: 40cm / 15"
Wire Count: 16
Quantity 1